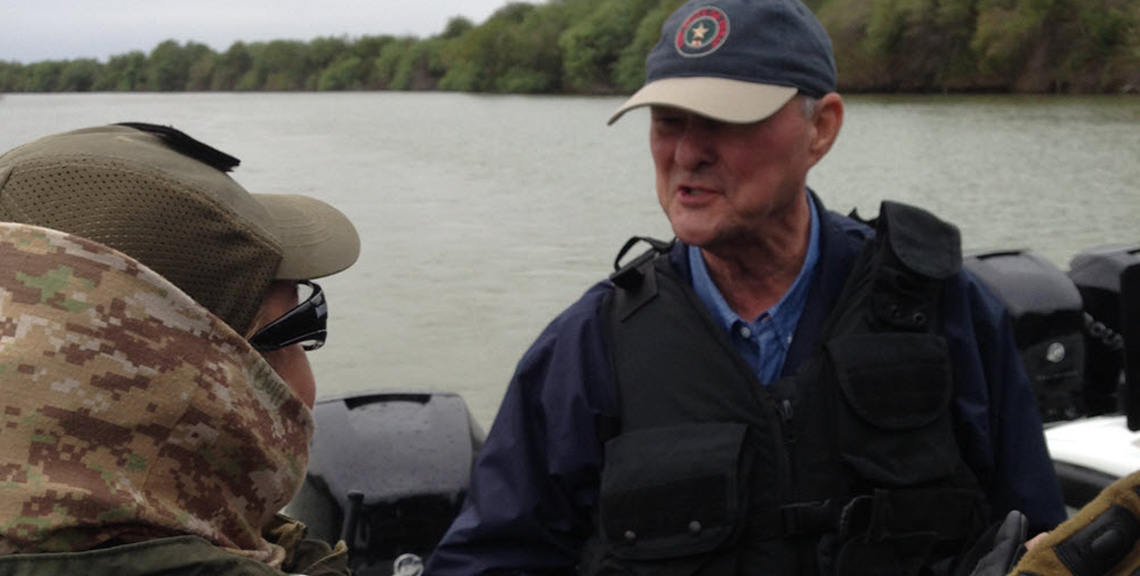 87th Legislative Session | 2nd Special Session | 3rd Special Session
Budget
The most important bill, and the only bill that must be passed according to the Texas Constitution each session is the budget. Meeting many of our state's needs, Senate Bill 1 remains well under the state's spending limit.
Constitutional Carry
House Bill 1927 passed during the 87th session allows for Texans who posses a handgun to carry that weapon in public without a license to carry if they are over the age of 21 and can meet the requirements to legally posses a weapon.
Broadband
With a large majority of people working from home and children learning remotely, the lack of rural broadband access has been highlighted as a key issue. House Bill 5 creates the Broadband Development Office and a broadband statewide standard to bring Broadband Development to the forefront.
Pro-Life
House Bill 1515, the Texas Heartbeat Bill, passed protecting preborn children from abortion once a heartbeat is detected typically at 6 weeks. This bill also allows for accountability through private civil lawsuits. An increase of 100 million dollars have been dedicated for crisis pregnancy centers and the State's highly successful Alternatives to Abortion program.
Border Security
A total of $1.2 billion dollars was dedicated to funding border security measures. This money will fund National Guard members being deployed, DPS operations at the border, and surge operations in times of need.
Election Integrity
Numerous bills were passed in both the Senate and House that protect the integrity of our elections. House Bill 574 increases penalties for fraudulent activity in elections, House Bill 1128 specifies who may be lawfully present in polling places and other areas of election activities, House Bill 1264 makes the process of removing deceased persons from voter rolls more efficient, and House Bill 2283 prohibits election administrators from taking large donations from private individuals and organizations for the purposes of administering elections.
COVID-19 Response
In addressing the ongoing Covid-19 crisis, the Legislature passed legislation including Senate Bill 6, providing civil liability protections for large and small businesses, religious institutions, non-profit entities, healthcare providers, first responders, and educational institutions. Senate Joint Resolution 19 grants residents of long-term care facilities the right to designate an essential caregiver that a facility can not prohibit from in-person visitation. Senate Bill 1438 clarifies when a disaster exception would apply; when a taxing unit could increase revenue above the 3.5 percent voter-approval tax rate.
Winter Storm Uri Response
When Winter Storm Uri arrived in February, inadequacies in the Texas electrical grids and water supplies were exposed as many Texans suffered without power and water in the catastrophic conditions. Senate Bill 2 and Senate Bill 3, contain multiple reforms to ensure Texans safety in times of disaster. Senate Bill 2 standardizes the Electric Reliability Council of Texas (ERCOT) by setting residential requirements for board members, requires members to have expertise in special areas, and creates a board member selection committee with representation appointment by the Governor and Legislature. Senate Bill 3 created rules to prevent rolling blackouts, changes membership of the Public Utility Commission (PUC) to provide greater government oversight, and issues fines to utilities that do not prepare for severe weather. Within the budget, $4.2 million was allocated to enhance the PUC and other regulatory response-related to oversight of ERCOT activities.
Education and Teacher Retirement System
Senate Bill 1 fully funds the Legislature's commitment to public education investments made in House Bill 3 (from the 86th Legislature), including $3.1 billion for enrollment growth for FY22-23, and provides $8.6 billion, an increase of $486 million, to fund formulas at Texas institutions of higher education in addition to $1.25 billion for financial aid programs.
The Teacher Retirement System saw an increase in the state's contribution rates, along with $897.6 million to maintain current health insurance premiums and benefits through TRS-Care.
Transportation
The budget, Senate Bill 1 of the 87th, included an estimated $30.24 billion in funding to support TxDOT's operations. The funding the Legislature provided TxDOT will benefit facilities, vehicles, equipment, technology, and resources – all crucial means in carrying out day-to-day operations.
---
In addition to coauthoring the Legislature's top priorities, below are some of my bills that I passed:

Creating drug overdose Good Samaritan protections in Texas – House Bill 1694 creates a defense to prosecution for anyone who calls 911 to aid an individual who appears to have experienced a drug overdosed, as well as the person for whom aid is sought. Texas will now join 40 other states who have adopted similar laws, which have been proven to decrease drug overdose-related deaths by up to 15%. This important piece of legislation will save Texas lives.
Aligning childcare reimbursement rates to support quality child care – Senate Bill 1555 requires the Texas Workforce Commission to establish graduated reimbursement rates for qualified child care providers and will support care for children of all ages.
Enabling counties to create localized solutions for transportation and congestion needs – House Bill 1698 will create the opportunity for certain counties to utilize a Regional Mobility Authority for necessary infrastructure and congestion improvement projects upon voter approval. As areas like Bryan-College Station continue to grow, this bill will enable local leaders to implement proper planning and development to support public safety and transportation mobility.
Removing barriers to the establishment of workforce development programs – House Bill 4361 creates a first right of refusal provision for service district area institutions of higher education, thus removing red tape in the upskilling and reskilling of Texas workers.
Enhancing suppliers' ability to meet the propane demand – Senate Bill 1668 creates an exemption to duplicative requirements for dispensing liquefied petroleum in the state, aligning Texas safety standards with those of the Propane Education and Research Council.
Loosening restrictions and reinforcing property rights for private bird hunters – House Bill 1699 maintains training, licensure, open season, and bag-limit requirements. However, it removes unnecessary banding restrictions that have previously created additional barriers for individuals hunting pen-reared pheasant or quail on private land.