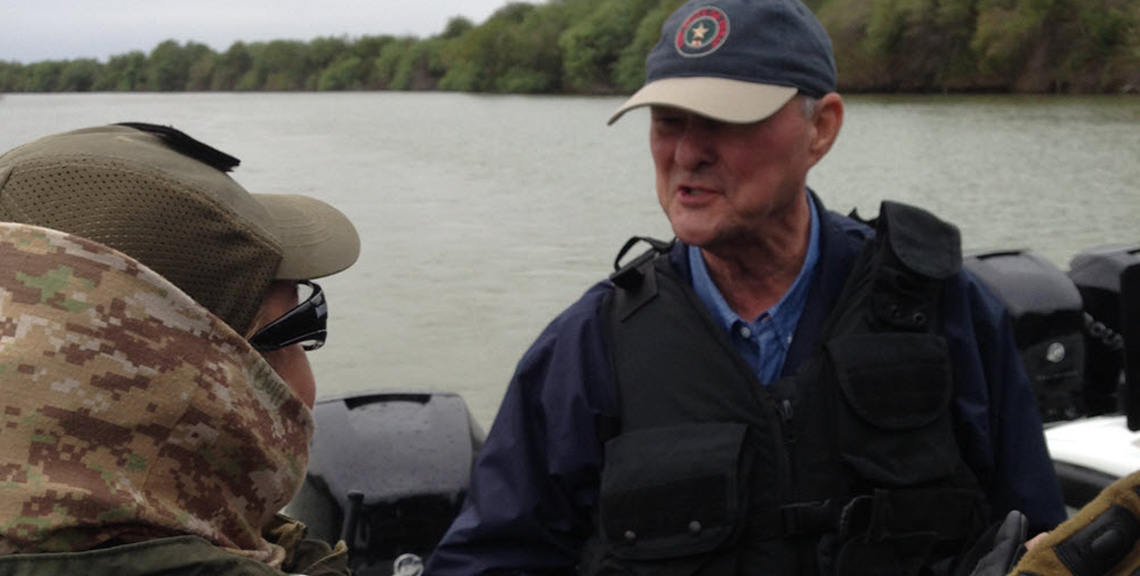 Drug Screening
SB 21 sets up a process for drug screening those seeking unemployment benefits.
HB 3005 allows the state to use unemployment benefits for re-employment programs.
Education Reform
HB 5 reduces high school tests from 15 to 5 and allows for more flexible graduation plans.
HB 866 reduces grade school tests from 17 to 8 and gives local control for testing.]
SB 2 gradually expands the number of charter schools from 215 to 305 and increases accountability for existing charter schools.
Government Efficiency & Fraud Prevention
SB 8 gives the inspector general new authority to prevent fraud and allows data analysis to detect fraud.
SB 149 restructures and reforms the Cancer Prevention Research Institute of Texas.
Pension Reform
HB 13 overhauls the State Pension Review Board and brings transparency to state pensions.
SB 1458 helps the Teacher Retirement System become actuarially sound and provides a cost-of-living adjustment.
SB 1459 helps the Employee Retirement System become actuarially sound and provides for greater transparency.
Second Amendment
SB 864 reduces the number of hours to obtain or renew a concealed handgun license.
SB 299 protects concealed handgun license holders from being charged for accidentally showing a firearm.
SB 1907 allows licensed students and teachers to store firearms and ammo in locked vehicles on public colleges and universities.
Tax Relief
HB 500 gives $710 million in franchise tax relief to businesses and permanently exempts businesses with gross revenues of $1 million or less from the state margin tax.
HB 800 provides tax relief for research and development and ensures businesses are rewarded for innovation.
Transportation
SB 1461 allows municipalities to collaborate with regional transportation authorities.
SB 1747 helps fund road repairs in areas affected by energy production.
SB 1029 limits circumstances in which state roads can be converted to toll roads.
Truth in Budgeting
HB 6 reduces reliance on dedicated funds, making the budget more transparent to taxpayers.
HB 7 sets up a process to review the use of dedicated funds to certify the budget, and makes account-specific reforms to reduce dedicated fees.
Water
HB 4 finances the State Water Plan to provide a sustainable water supply for the state.
SJR 1 adds dedicated water funds to the Texas Constitution with voter approval.
---
My Legislation
HB 1114
Brazos County Court HB 1114 restores the jurisdiction of the Brazos County Court to constitutional standards by repealing a section of code that restricted the Court to only probate court and juvenile jurisdiction.
HB 2892
Texas A&M Land Authority
HB 2892 authorizes the Texas A&M university System Board of Regents to grant, sell, or lease all campus lands and mineral interests under its jurisdiction. Previously, the original main campus was not under the Board of Regents' jurisdiction. This gives Texas A&M the same authority as other university systems in the state.
Hotel Occupancy Tax – Kyle Field Expansion
HB 3296 amends the rates and use of municipal and county hotel occupancy taxes in Brazos County, authorizing raising the hotel occupancy tax rate to help fund the renovation of Kyle Field. It also reduces the percentage of tax revenue that Brazos County must spend on marketing, and repeals a section of the tax code that is now obsolete.
Municipal Management Districts
HBs 3874 and 3875 create Rock Prairie Management Districts No. 1 and No. 2 in College Station. These two municipal management districts will help economic development, promote the area as a comprehensive regional medical center, provide services and amenities to commercial properties, and assist with public infrastructure improvements such as water, sewer, drainage, and roads.