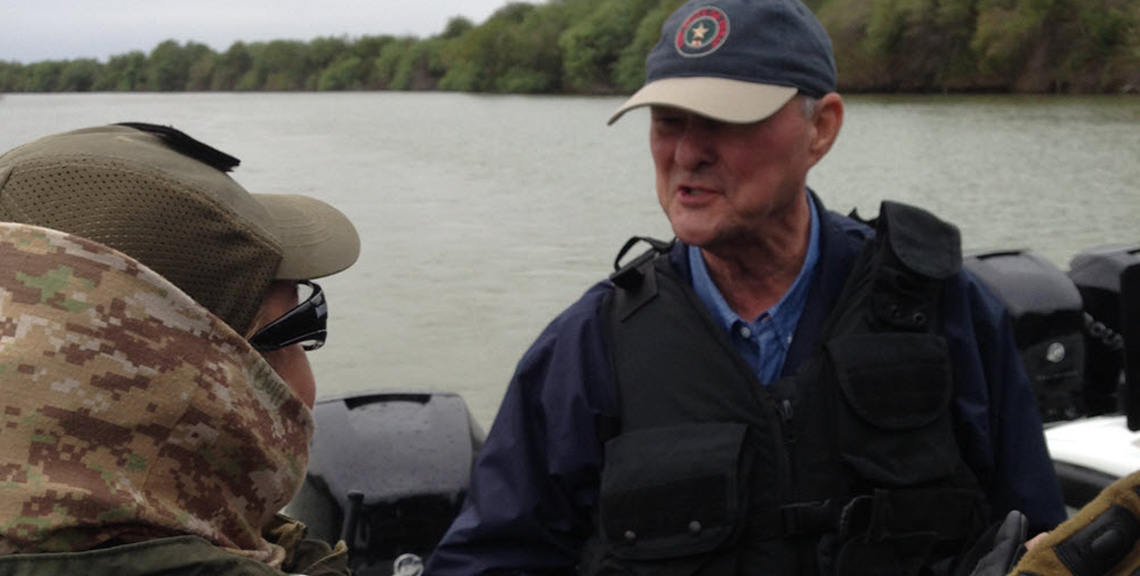 The first day of the 86th session was a unique one in that we elected our new House Speaker, Rep. Dennis Bonnen of Angleton, and declared public education funding as the number one priority for the Texas House. We stuck to that goal and I am proud to say we passed what is truly a transformational measure that addresses teacher pay, per-student funding, mental health access, school safety and reduction of recapture of tax revenue from local school districts to name a few. 

In addition, we passed a $118.9 billion budget (the only required legislation that the Legislature must pass) while keeping state spending under constitutional spending limits. Some of the highlights of the budget include:
 
$5 billion in property tax relief
$4.5 billion in public education reform
$2 billion for teacher compensation
$200 million for school safety improvements
$500 million for increased formula funding for higher education
$589 million to the Teacher Retirement System (TRS) and an additional $524 million to make it actuarially sound
$2.2 billion in emergency relief (Harvey recovery) and preparedness for the future
$7.8 billion for Health and Human Services
$800.2 million for border security

Under the new and successful leadership of Speaker Dennis Bonnen, more than 7,500 bills and joint resolutions were filed, of which, 1,400 were adopted by both chambers and have been sent to Governor Greg Abbott. Some of our victories this session include:
 
Taxpayer protection

passed a state resolution prohibiting a state income tax
strengthened public hearing requirements on the property tax system
empowered voters to authorize local property tax increases over 3.5%
exempted active duty military from facing penalties for late property tax payments

Strengthening the right to bear arms

protected law-abiding gun owners from being penalized for accidentally carrying in an establishment where guns are prohibited
made it easier for retired peace officers to obtain a license to carry
closed loopholes in state law used to restrict licensed gun owners from carrying in public buildings
restored rights of places of worship to decide whether licensed carry is permitted on their premises

Defending life

dedicated over $60 million to crisis pregnancy centers and alternatives to abortion
require physicians to treat babies who survive botched abortions with the highest degree of medical care
prohibit abortion providers from receiving taxpayer money

Prioritizing safe communities

funded border security efforts
invested in human and child trafficking prevention, investigation units and anti-gang squads
increased penalties for online sex trafficking
enhanced investigations and prosecutions of illicit trafficking businesses

Expansion of the Compassionate Use Program 

conditions that qualify for medical cannabis oil to include all forms of epilepsy; seizure disorders; multiple sclerosis; spasticity; amyotrophic lateral sclerosis, or ALS; terminal cancer; autism and incurable neurodegenerative diseases 
eliminates a requirement in current statute that says those wanting access to medical cannabis oil need the approval of two licensed neurologists, rather than one
keeps intact the 0.5% cap on the amount of the psychoactive element in marijuana known as THC
calls for a research program to assess how effective cannabis is as a medical treatment option for various conditions
the Texas Department of Public Safety continues oversight of the Compassionate Use Program
My Legislation Highlights
In addition to coauthoring the Legislature's top priorities, below are some of my bills that I am proud to say were passed:
 
SB 753 ends the practice of paying workers with disabilities wages that are less than the federal minimum wage. Some of these employees were being paid just pennies per hour by contractors through the taxpayer-funded program, Purchasing From People With Disabilities, administered by the Texas Workforce Commission.
HB 708 directs the Child Care Licensing Division to collect data regarding staff-to-child ratios and group size standards, as well as violations and serious injuries. The information collected would enable lawmakers and agency personnel to make well-informed, evidence-based policy decisions regarding the safety and well-being of children in Texas.
SB 37 prohibits the use of student loan default or breach of a student loan repayment or scholarship contract as a ground for refusal to grant or renew an occupational license or other disciplinary action in relation to an occupational license.
HB 643 allows the person for whom a disability placard is being requested to make an application or pick up a placard in the county in which they are seeking their medical treatment, if different than the county in which they normally reside.
SB 1056 clarifies that under the delegation of a physician, pharmacists have the authority to implement or modify a patient's non-dangerous drug therapy regardless of whether they practice in a hospital setting.
SB 1311 authorizes the electronic transmission of an invoice or notice of toll nonpayment by a toll project entity if the recipient opts in to receive the transmission electronically.
HB 884 designates a portion of Business State Highway 6 between its intersection with East Villa Maria Road and its intersection with Krenek Tap Road as the Carolyn and John David Crow Memorial Parkway. 
My Budget Riders (additional budget provisions I authored and passed):
 
A&M Equity Funding at $55 million addresses a decade-long reduction in per-student general revenue funding and will narrow the gap in per-student funding for Texas' public research universities. Texas A&M has added 17,000 students since 2008, yet support for the success of these students has lagged. Increased funding will permit Texas A&M to provide additional academic support such as academic success services, advisors, and financial aid counselors that will enhance the success of these additional students. Furthermore, Texas A&M will hire additional faculty to provide more course sections that will enhance the ability of students to graduate on time and with less debt.
Texas Armed Services Scholarship Program (TASSP) funding increase of $4.17 million over the 2020-2021 biennium. Administered by The Higher Education Coordinating Board, the TASSP encourages and helps fund nominated/selected students who commit to becoming members of the Texas Army National Guard, the Texas Air National Guard, the Texas State Guard, the United States Coast Guard, or the United States Merchant Marine, or to become commissioned officers in any branch of the armed services of the United States. This translates to a $10,000 scholarship per year for the student!
Energy Efficiency Savings for State Facilities directs state agencies with a square footage of at least 100,000 square feet to provide all necessary information for the Energy Systems Laboratory at Texas A&M Engineering Experiment Station or another qualified provider to remotely investigate possible energy efficiency cost savings to the state. Should efficiency savings of 10 percent or greater be determined, an on-site assessment and implementation plan would be required. 
Mobile STEM Laboratories provide education opportunities for students in disaster-stricken areas. The funding for this Texas Education Agency program will allow these labs to stay in Texas and serve communities and schools still recovering from disasters and will be present in the event should future disasters occur, providing continuity and stability for students. 
I am extremely proud to represent you in the Texas House and am always available to meet with you or your organization to talk about this session, the next legislative session or, anything else that's on your mind. Please feel free to contact my district office at 979-260-5040 to schedule.