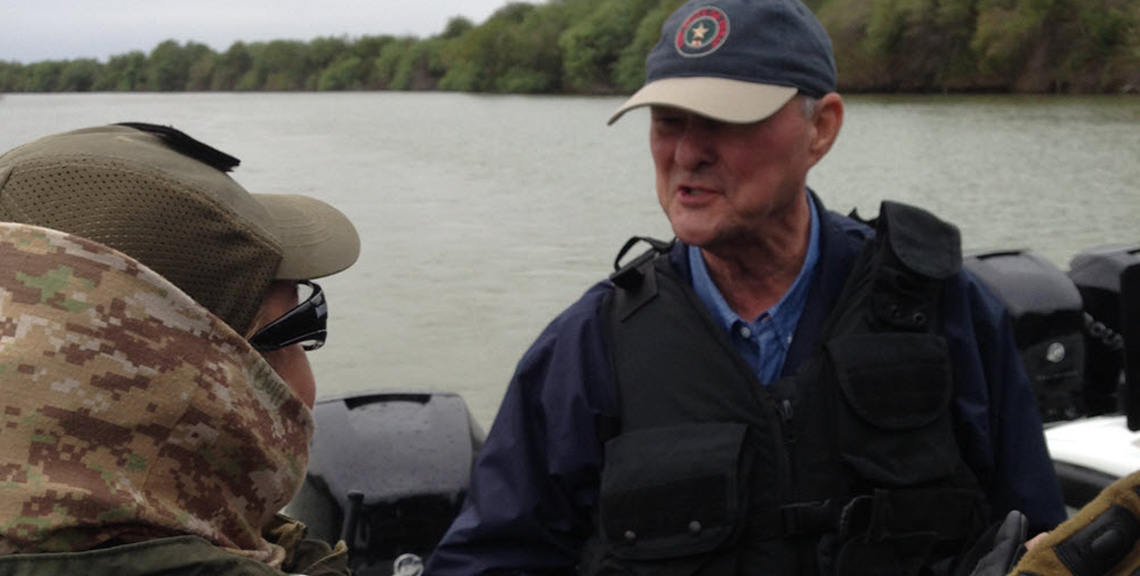 87th Legislative Session | 2nd Special Session | 3rd Special Session
A special session is called at the discretion of the governor and can only include legislation relating to the topics the governor identifies as priorities. While legislators can introduce legislation during a special session, unless it is on the governor's agenda, it won't be considered. Limited to only 30 days, a special session can be at a standstill, evidenced by the First Special Session quorum break earlier this summer, or efficient and productive, evidenced by the many legislative accomplishments of the Second and Third Special Sessions. 

The Third Special Session ended Monday, October 18. The following are the bills that passed:

REDISTRICTING
Required by law, Redistricting is the process by which new congressional and state legislative district boundaries are drawn upon completion of the United States Census every 10 years to account for population changes. With over 4,000,000 new residents, Texas will gain two U.S. congressional seats.

In a coordinated effort with Senate and House Redistricting Chairs, Joan Huffman and Todd Hunter, I was successful in amending Senate Bill 6, bringing Brazos County wholly within one congressional district – District 10, represented by Congressman Michael McCaul. State Representative Kyle Kacal, also representing Brazos County, strongly supported the effort and signed on as joint author.

The following are the redistricting bills that passed:
PROPERTY TAX RELIEF
Senate Bill 1 and Senate Joint Resolution 2 propose a constitutional amendment to increase the residential homestead exemption from property taxes levied for public school purposes. If passed by voters on May 7, 2022, the residential homestead exemption will rise from $25,000 to $40,000.
FEDERAL RELIEF FUNDS ALLOCATION
In response to the COVID-19 pandemic's impact on states, the American Rescue Plan Act of 2021 allocated funds to each state for recovery purposes. Senate Bill 8 appropriates $13.3 billion in funding received by Texas from the federal government. Highlights of the appropriations include:
$7.2 billion for the Unemployment Compensation Fund to pay back outstanding advances received from the federal government
$2 billion to the Texas Department of State Health Services for surge staffing at hospitals and other facilities, purchasing therapeutic drugs (including drugs for monoclonal antibody treatments), and for the operation of regional infusion centers.
$500.5 million to fund broadband infrastructure
$200 million for cybersecurity projects
$160 million to the Trusteed Programs within the Office of the Governor for grants to crime victims
$150 million to deploy reliable next-generation 9-1-1 services
$100 million to the Texas Department of Agriculture to provide supplemental funding to food banks in response to the pandemic
FEMALE COMPETITIVE SPORTS ELIGIBILITY
House Bill 25 requires students competing on interscholastic athletic teams to compete in competitions designated for the biological sex stated on the student's official birth certificate.
HIGHER EDUCATION CAMPUS IMPROVEMENTS
For higher education systems in Texas to undertake capital projects on the campuses of the institutions, it is critical for the systems to have flexible funding options. Senate Bill 52 authorizes the issuance of $3.3 billion in bonds for capital improvements at public higher education institutions.
HIGHER EDUCATION BENEFITS FOR PUBLIC SERVANT SURVIVORS
Current state law provides important tuition benefits for surviving spouses and children of certain public servants. However, this law is limited to surviving children who are minors which means surviving children who may be college students over age 18 are ineligible for these benefits, such as in the case of the daughter of Caleb Rule, a police officer from Fort Bend County who was killed in the line of duty. House Bill 133 changes the eligibility for education benefits to ensure Texas takes care of the adult children under 25 years old of first responders who give their lives in the line of duty.
UNLAWFUL DOG RESTRAINTS
Senate Bill 5 revises dog restraint requirements to ensure that dogs are restrained in a humane manner while minimizing the burden of compliance on owners.